If you are still using standard and outdated boxes, it is time for a change. Custom box printing techniques offer a unique window for brand awareness in the age of e-commerce.
With that said, various mistakes are common in printing e-commerce boxes. Such errors can ruin the brand's repute, damage products, and result in customer dissatisfaction. It always comes in handy to know the difference between good and bad packaging components and learn about how to fix them. Once you rectify these mistakes, your e-commerce boxes would be even more productive.
Why an effective packaging matter?
Printed packaging might be more complex than you think! Varied dimensions and factors make it a difficult process to ace. But like other marketing strategies, the packaging can also be made to prosper with a few insider tricks.
The majority of customers (approximately 55%) admit to being enticed by gift-like packaging. Unprofessional printing on the boxes and errors annoy customers. They won't be propelled to order again from the brand and may post negative reviews online.
On the other hand, effective packaging with appropriate printing helps to garner positive customer reviews. It also helps to avoid certain costs and pushes up the brand's profitability. Creating the best possible e-commerce boxes translates into a magnitude of growth possibilities for the brand.
What are possible packaging errors and how to resolve them?
A few key improvements can go a long way in polishing the e-commerce packaging and making it work for multiple branding objectives. Below are some usual printing mistakes and their solutions:
Unorganized box appeal
Unprofessional designs or no design at all can make your boxes look generic and passable. You can't convincingly convey your production values and business ethics to customers if the boxes look uninspiring and dull. It creates unfavorable customer perceptions regarding your business and deters marketing plans.
Remedy: Keep the box designs simple yet thoughtful. Printing certain features may help. These include:
Pictures of the products
Brand emblem and signature illustrations.
Directions for using the items.
The brand's USP.
Ensure that the printed designs are clear and crisp. Less confusion and more on-point printed content are more likely to hit the bull's eye!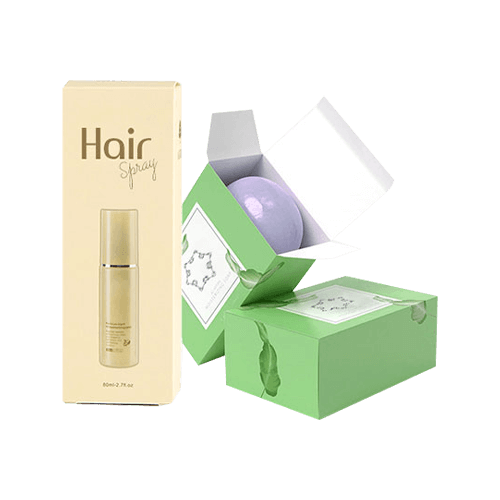 Forgettable branding
Customers have a lot of choices at hand. General designs and unimaginative colors miss capturing customers' attention. A lot of people view your e-commerce boxes, not just the end consumers. Losing this opportunity can mean loss of potential sales revenues, expanding brand recognition, and customer base.
Remedy: First determine how you want customers to look at your brand. Colors and texts can help to invoke the desired emotions among buyers. Try to sum up your brand's worth in taglines and graphics that make an instant connection with buyers. Remember that your brand only has a few seconds to make a mark, so focus on the overall branding you desire to get across rather than small details.
Lack of customer inclusion
Shipping boxes with similar box printing is not going to attract consumers from varied demographics. Think about it if your boxes are not self-explanatory, customers can feel lost as to how to access and use the products. It is a bad idea to frustrate customers even before they see the products. Negative unboxing experiences are not going to benefit your brand image.
Remedy: When using offbeat box shapes and locks, ensure to add opening instructions on the packaging. Personalized box messages help to capture the targeted customer base. For example, welcoming new customers or giving discount vouchers to existing ones is a good marketing tactic.
Contents describing the packaging as sustainable, recycling tips, and labeling certifications attached favorable vibes to the brand and helps to impress more customers. Social media sites are full of unboxing videos. Your brand too can become the talk of the town with inclusive box designs.
Inadequate logistics
Custom printed shipping boxes go through third-party handling and transport before reaching the final customers. It makes them prone to obvious risks involving damages and mutations. Customers dislike broken shipments and this can inflate refund costs and replacements. These coupled with negative customer satisfaction are a remedy for brand failure.
Remedy: Different strategies can help protect the contents of your packaging by tipping the logistics in your favor.
Labeling the contents. Fragile and sensitive products can be marked as such.
Marking cautions such as 'this side up' and 'handle with care' helps to protect the contents.
Printing QR codes to track the shipment and avoid thefts and misplacements.
Mentioning the brand logo and name on the front for swift identification as well as clearly printing customer details.
Laminating the boxes to keep them water and erosion-resistant.
Even if not all brands have the assets to maintain logistics on their own, they can influence the shipping conditions using adequate printing.
Wasted box space
The boxes are a canvas for branding. Not utilizing the spaces effectively could the mean loss of an opportunity to market the brand. It could mean spending more on other brand advertising platforms and inflating costs.
Remedy: Irrespective of your box sizes, ensure that you use the available spaces productively. Select appropriate fonts and graphic sizes that work with the box dimensions. Using different box angles such as corners and insides is also a great way to maximize space allocation.
Customers love to go through the box contents. Thus, you may put up personalized messages and branding details neatly on creative box spots to use this resource cost-effectively. Informative boxes that intrigue customers are more likely to successfully market the brand and lower the need for spending on expensive promotional platforms.
Care for the costs
The last but certainly not the least mistake is to over-spend. Boosted costs compress profits.
A good solution is to consult experienced box engineers for pocket-friendly printing features. Moreover, determine how much your brand can afford to spend on the boxes.
Conclusion
Maintaining healthy bottom lines and getting error-free box printing just became more realizable with these tricks!